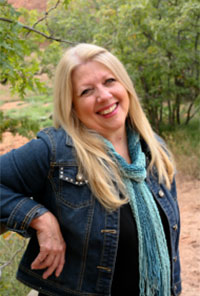 Patti Caparros-Holt founded Works of Heart Counseling with purpose and genuine concern for those whose lives are broken and are seeking healing and wholeness.
---
I myself have experienced many difficult life experiences. I have been in unhealthy relationships and learned how to change my negative connection patterns by addressing my own emotional wounds. I am now surrounded by healthy relationships, and I am eager to help my clients form their own healthy connections.
I have also worked through personal traumas, such as the death of a child, so I understand how difficult it is to address deep wounds. That is why I do what I do—to help others through the difficult task of working through traumas and emotional wounds, so that they can find a joyful and healthy life on the other side of whatever issue they are struggling with.
My Focus and Methods
Difficult relationships are something that almost everyone has to deal with at some point in their lives. However, it is how a person deals with a difficult relationship that counts. I help individuals learn how to manage relationship issues in a healthy manner, and try to help them recognize and stop destructive patterns. I do this by helping my clients identify the core of their relationship issues. Many people have not yet healed from childhood wounds and traumas, and these things are causing them to be attracted to difficult people or even causing them to sabotage their own otherwise good relationships.
I use many methods to help my clients deal with their traumas and learn how to embrace healthy relationships filled with open communication. I like to create individual plans for each of my clients. However, no matter what method I use, I try to help my clients learn to let go of their insecurities and fears and learn to love themselves by entering only healthy relationships, setting boundaries, and developing a deeper emotional intelligence. Since I am a Christian, I draw on some Christian principles, but I am open to working with clients of any religion. One of my main focus areas is trauma, since I believe hidden traumas are often the root cause of unhealthy relationships. I have a thorough knowledge of EMDR and brain spotting, methods that I believe are useful for addressing trauma. These two treatments have been very successful for treating panic attacks, anxiety, and compulsions for my clients.
My Therapy Style
As a therapist, I am passionate about stories. When a client walks into my office, the first thing I want to know is that person's story. Why? Each person has their own unique collection of fears, memories, joys, and passions. I believe that learning about an individual person's story can give me the tools to help guide him or her towards developing a more fulfilling life.
After I know your story, I want to focus on connection, human connection is so important for healing traumas and finding peace and joy in life. However, so many times we let negative relational patterns sever or mar our relationships, which creates a lack of connection. Without connection and support, things like anxiety and depression can be triggered. As a therapist, I want to help you address your inner wounds and insecurities with the end goal of better connection—both with yourself, and with those you love.
My personal style as a therapist is listening-based. While I will give you advice and help guide you in the right direction by providing you will helpful tools, I will be listening to you more than I will be talking. I believe that it is important for clients to express themselves and come up with answers to their problems through their own self-refection and a little guidance.